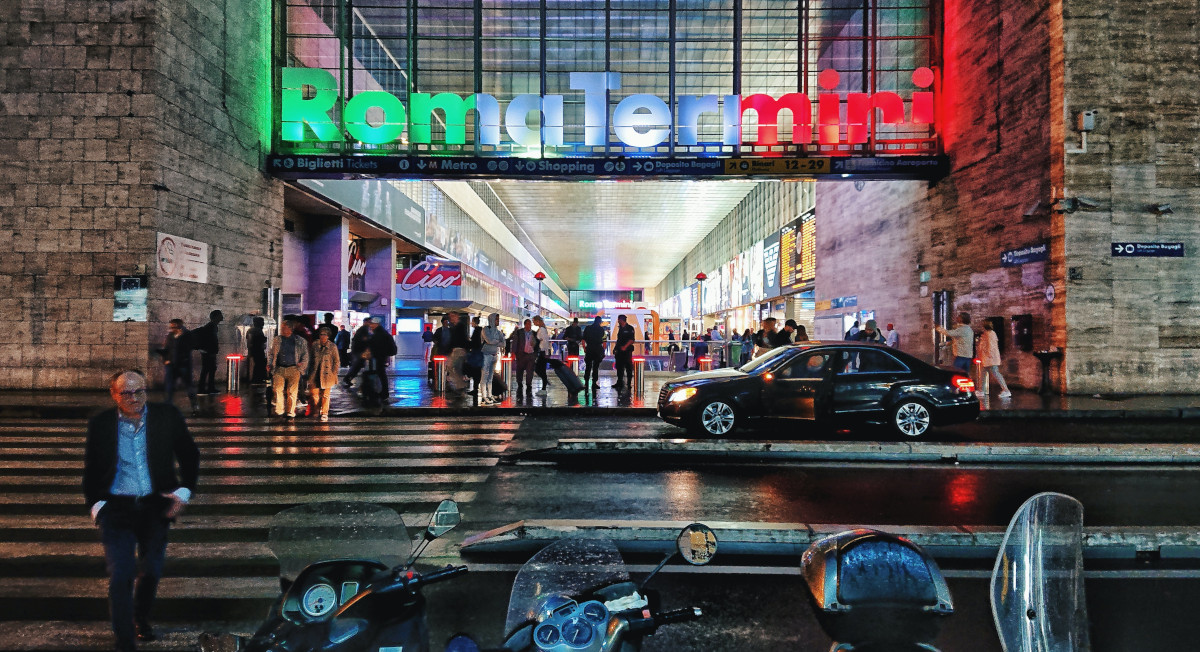 Rom hat zwie Flughafen: Fiumicino (FCO) oder Ciampino (CIA).
Sie zu Flughafen kommen, und Sie brauchen die B&B Savoia ankommen.
Sie haben hier mehrere Lösungen (von billiger zu teuer):
Shuttle to Termini ( http://www.terravision.eu/tedesco/ ) dann Bus  oder Fuß
Leonardo train to Termini ( http://www.trenitalia.com/ ) dann Bus(I) oder Fuß
Shuttle to B&B Savoia. Shuttle zur das B&B Savoia. Diese Shuttle bringen Sie vom Flughafen auf die B&B Savoia, vorbei an anderen Hotels. Suchen Sie nach dem besten Angebot des Augenblicks Online. Check für Bewertungen auch.
NCC to B&B Savoia. Wir können einen hochwertigen Limousinenservice vom Flughafen zum B&B Savoia erhalten. Ein bisschen teurer als öffentliches Taxi, wirklich höhere Qualität. Kontaktieren Sie uns für Details
Car (unbesonnen). 
Von Termini zu das B&B Savoia
zu Fuß (1.6 km - 20 minutes etwa) .

Von Piazza dei Cinquecento (vorbei Hauptbahnhof) .
Ihr geht Richtung Nordosten bis Via Marsala .
Zu Fuß gehen Via Volturno
Biegt Ihr rechts Via Cernaia ab
Zu Fuß gehen Via Cernaia
Nach die Ampel die erste Straße links (das ist Via Goito)
Zu Fuß gehen geradeaus Via Piave
Nach Piazza Fiume, zu Fuß geradeaus Via Salaria
Die dritte Straße rechts. Das ist Via Savoia
Zu Fuß nummer die Hausnummer 72 (Wegkreuzung Via Brescia)

Autobus (Achten Sie auf Taschendiebe)

38 (der häufigste) 63 86 92 217 360 490 495